Introduction
Dr. Joseph Volpicelli was interviewed by insider.com for his take on medication assisted treatment and the effects of semaglutide. Here are some of his quotes.
Click the link below to read the full article.
The drugs also affect the brain's reward circuit, dulling the dopamine hit someone might otherwise get from a greasy french fry, hot fudge sundae, or dirty martini, Dr. Joseph Volpicelli, a psychiatrist and addiction-medication researcher in Plymouth Meeting, Pennsylvania, told Insider.
"Things that are pleasurable are no longer so pleasurable," he said.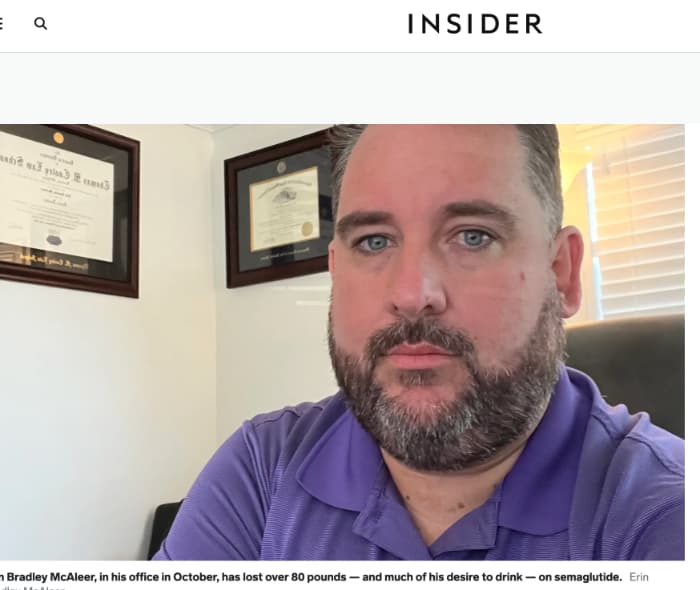 "I suspect there were some people who, even if they weren't getting the high from alcohol drinking, the alcohol was still effective in taking away some of those withdrawal symptoms," he said. "So that's why they continued to drink."
Volpicelli says the potential of semaglutide in addiction medicine is "really exciting," but "we have to do more research, and we have to design the study right."
Read Full Article Here